We have a simple yet powerful tool that allows you to do some easy photo manipulation along with adding a dash of personality to your photos. This article will introduce you to a few of the features of our photo editor.  
The first step to editing your photo is to open the photo editor. Hover over the thumbnail of the photo you want to modify. Two icons will appear- clicking on the x icon will delete your photo while clicking on the pencil icon will open up the editor. 
Once you have the editor open, you can see that there are several tools you can use to modify your photo. Remember, whenever you make changes to your photos in the editor, it changes the photo in your account so any modifications will be made universally if your photo appears on multiple pages or in several books. Also keep in mind that once you save a photo, the changes cannot be undone. You will need to re-upload the original file if you decide you want the original photo back so hold on to the original files. 
If you have the editor open and decide you're not ready to commit to any changes, you can click on the "X" in the top right hand corner and the editor will be closed without applying any of your changes. 
Let's go over the cropping tool. You can drag the circles in the corners to crop your photo to cut out anything you don't want see in your photo. Once you're done, hit apply to review your crop. If you're satisfied, click on Save and the crop will be applied.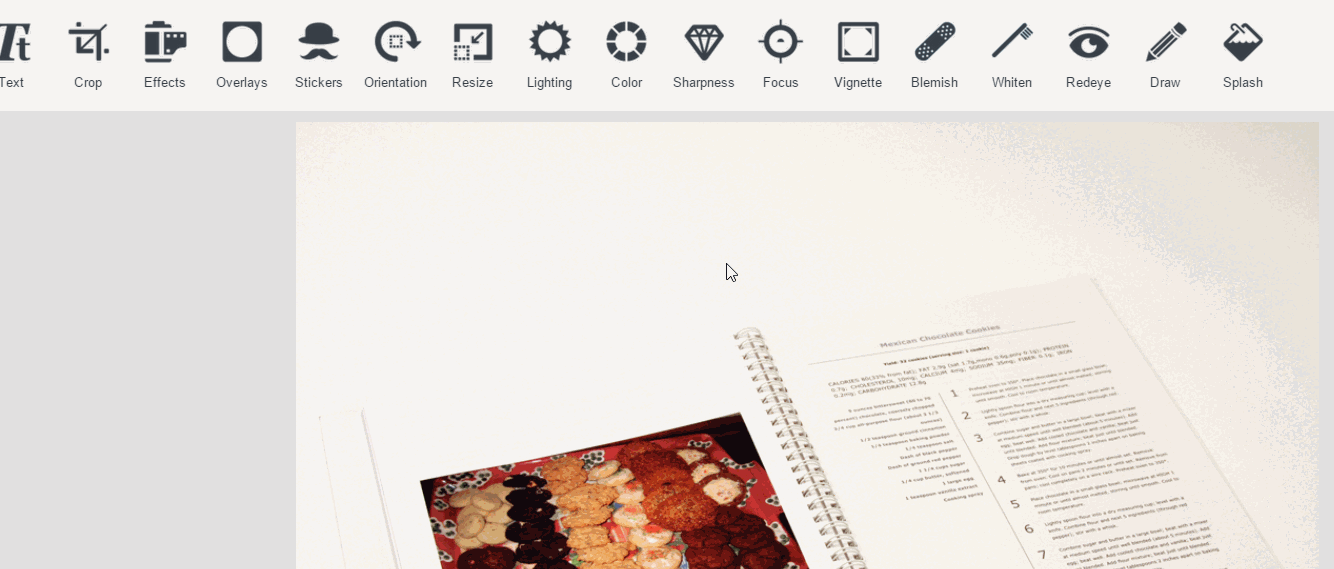 Next, let's use the text tool. Adding text is great if you decide to make a photo one of your covers or want to add any information to your photo like a location or peoples' names, and are unable to do so using the normal text and design tabs in the designer. The possibilities are endless. Click on the text tool and you'll see the text box appear. Clear out the default text and type in your text. You can also add more text boxes with the Add Text button. Once you have some text, you can change the font and color with a few click. Once you're done, click Apply to review your work and Save if you're satisfied. 
Time and time again, I see that I've taken photos with my camera and for some reason, our photo is saved sideways. Isn't that annoying? Shouldn't the camera have known I changed the orientation of the camera? Well, never fear, there is a tool to rotate your photos. You can turn it around until the floor is the ceiling if you want. You can even mirror the image so everything is backwards. Once you've got the photo in the orientation you need, click Apply to review and Save if you're satisfied.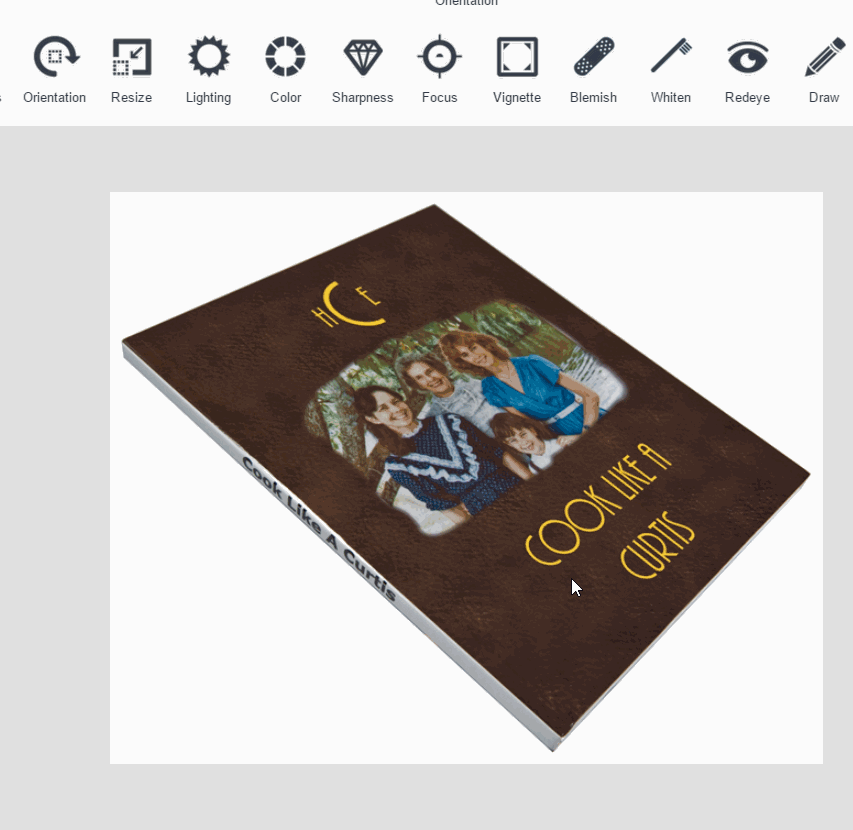 Sometimes, I find that my photos need just a little splash of something to give them some excitement. I like to add an overlay to fun things up. This can be a great option for covers. Click on the overlays tool and you'll see two categories available. Click through them to see which one suits you. Once you found a few, play around and pick the one you like. You can even do some resizing. Once you're done, Apply to review and Save if your satisfied. 
I hope this article helps. Play around with the other options and let me know if you would like to see further tutorials on the other features. Hopefully, these can get you started and familiar with the interface. Have fun!