Our software has the capability of placing multiple recipes per page as well as photos and recipes on the same page. Just change the page layout to "Two Recipe Page" or "Recipe With Picture"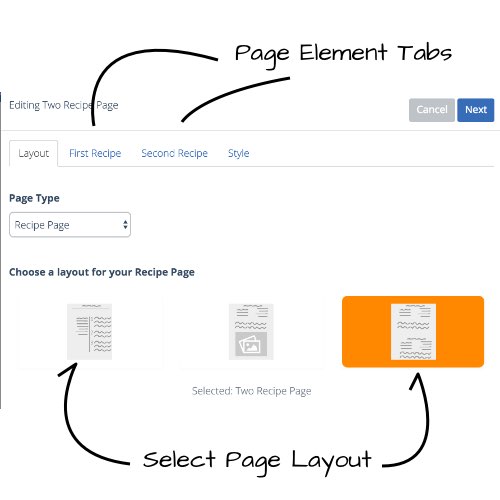 If the recipe that you would like to add is already in your cookbook, you'll need to remove it from your book first so it won't appear in your book in two places. Don't worry, it won't remove your recipe from your account, so no re-typing is required. 
Once you have changed the layout to a "Two Recipe Page" layout, select each recipe tab, and either enter a new recipe, or choose "Existing Recipe" to choose another recipe that is already in your account, but not in your cookbook.